Yamaha G22 48 Volt Battery Cable Set - 4 Gauge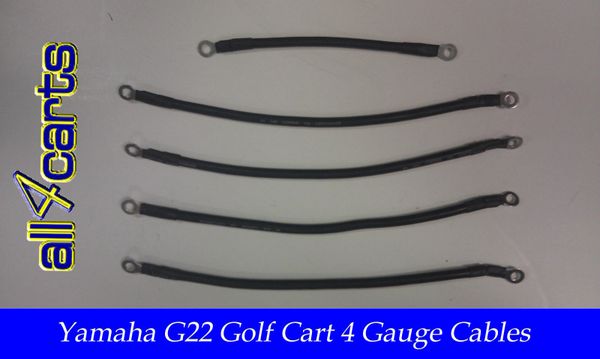 Yamaha G22 48 Volt Battery Cable Set - 4 Gauge
Yamaha G22 Golf Cart Battery Cable Set


Want the most out of your Golf Cart? Upgrade your 6 gauge cables to 4 Gauge with this set.
With these 4 Gauge Cable sets you are upgrading your current golf carts cables into a smoother and more efficient performance.
Fits Yamaha G22 Golf Carts

Set Includes
4 - 14 Inch 4 Gauge Cables
1 - 9 Inch 4 Gauge Cables

At All 4 Carts we are dedicated to quality parts and accessories at discounted prices. We purchase in large quantities as discounted prices to pass the savings onto the consumer.
Featured Products