Ezgo Powerwise Charger repair kit (Full)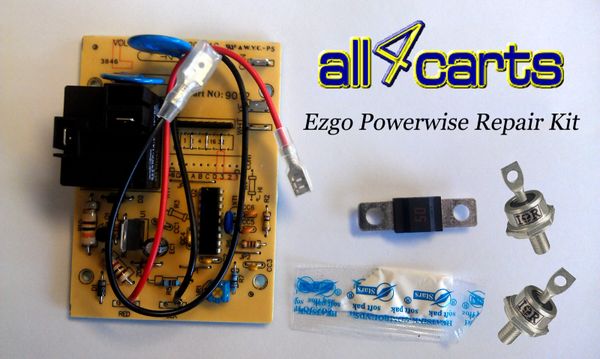 Ezgo Powerwise Charger repair kit (Full)
Ezgo Powerwise Charger repair kit
This listing is for the 3 common Parts that go bad on a Ezgo Powerwise Charger. This may not be the only thing wrong with your charger if you are having issues that you arent sure of then please call or email us prior to purchasing.
Included in this order are
Replacement Circuit board and Relay

2 Replacement Diodes

Replacement Fuse

Please see my video below for explanations on symptoms and fixes of these parts.
There are no gurantee's that these parts are the issue with your charger, yet these are the most common fixes for the Powerwise Charger.
If you would rather send us the charger we can
Diagnose

Send you an Estimate

Repair

Return your charger



Featured Products